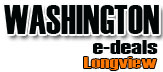 Your cart is currently empty
With Micro-needling at Acupuncture Northwest, your skin will look beautiful and more youthful! Micro Needling is a truly holistic treatment and break-through in anti-aging used in spas around the world. This safe, chemical-free method stimulates collagen & elastin production, which rejuvenates and lifts the skin, improving overall texture. Micro Needling also reduces fine lines and wrinkles, minimizes pore size and improves the appearance of scars and age spots. Micro-needling is a minimally invasive. It's a quick, no-pain procedure that requires no down time, and results in brighter, firmer, silky smooth skin.
Acupuncture is recognized by the World Health Organization and the National Institute of Health to be an effective treatment for a variety of medical problems. Patty Kuchar, owner of Acupuncture Northwest is a nationally licensed Acupuncturist, holding a Bachelor of Science degree in Biology and Education as well as a Master's degree in Acupuncture from the Oregon College of Oriental Medicine. Patty completed a program of study at Hei Long Jiang College of Traditional Chinese medicine in Harbin, China, allowing her to offer her patients a unique approach to healing using acupuncture and Chinese herbs to treat a wide variety of conditions. In addition, Patty has extensive training in Acupuncture Sports Medicine. In practice for over 16 years, many physicians, chiropractors, and other medical professionals refer patients to Patty and Acupuncture Northwest. Her friendly, positive manner and relaxing clinic make her a favorite of patients!.