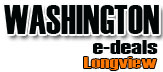 Your cart is currently empty
Sale Item
Four Corners Farm and Garden Premium Lawn Grass Seed, Erosian Blend, 50 lb bag
Southwest Washington's BEST Local Farm and Garden Supplies and Services. They have the expertise and reliable customer service farmers and gardeners have come to depend on. In business for over 20 years, customers trust Four Corners Farm and Garden for high quality, affordable local farm and garden products and services.

4 Corners Farm and Garden is proud to offer the following products and services: Farm and Garden store, livestock feed, fencing, grass feed and fertilizers, pet foods and supplies, heating/wood pellets, lawn and garden supplies, vet supplies, pellet grills, alfalfa hay, grass hay, eastern grass hay and propane refills. 4 Corners Farm and Garden is dedicated to your satisfaction. They are continually researching the latest local farm and garden products and services to serve you better. They are your local one-stop shop for superior quality farm and garden products at competitive prices.
Brands carried for your convenience: Albers Feed, Bear Mountain Forest Products, Behlen Country, ConairPro, Davis Wire, Diamond Pet Foods, Durvet, Ed Hume Seeds, Enforcer Pest Control, Farnam, ferti-lome, Gallagher Fencing products, Hamilton, Hi-Yield, Kong, Lifetime Gates, Mak Grills, Mazuri Pet Food, Miller Manufacturing, Muck Boot Co., Nature's Cafe, Nutro Pet Foods, Oster, Pet Safe, Purina, Science Diet, Traeger, MAK and Smokin' Brothers Grills, Solo Weed Sprayers, Tarter Gates, Taste of the Wild, The Blue Buffalo Co., Tru-built, Truper, and Wahl.

70 PH 10 HWY CASTLE ROCK, WA 98611
360-274-0274