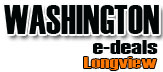 Your cart is currently empty
Certificates for your carpet, laminate, vinyl, tile, Couches and more!
Our primary cleaner is a green seal certified product. It is pet and child safe, biodegradable, non-hazardous to the environment, and leaves no harsh chemical odor afterwards. We also provide 2 scents, citrus and lemon.