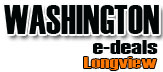 Your cart is currently empty
Sale Item
$150 2-month tanning certificates:
Have the perfect tan all year long! At Kim's she can give you a tan that looks as good as being out in the sun, even in the middle of winter! With these certificates you can tan for two months!
Visit Kim for all your tanning and hair needs! With great customer service, you're sure to leave looking great!!!