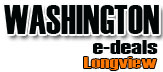 Your cart is currently empty
12 gauge Silver Eagle, pump action, also included is a Mantix X7 analyzer to help aid in shooting abilities. Use as an app on your cell phone.
SlapShot USA – Close Quarters Defense
PREPARE – PREVENT – PROTECT
FAMILY OWNED AND OPERATED
SlapShot USA is a firearm and ammunition store that specializes in close quarter defense and locally manufactured ammunition.