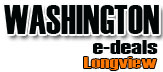 Your cart is currently empty
Illuminate your Mood. This awesome mood lamp comes with clear liquid and creates an impressive rainbow light up glitter display. Watch as the 14.5'' tall lamp creates an incredible sparkling effect to the flowing glitter. Simply plug it in to add some brightness to your desk or use as a really cool nightlight! This colorful lamp has a smooth, sleek design and is truly mesmerizing!
Shop Hopscotch for all your child needs! Wooden toys, classic toys, learning, STEM, science, reading, math, plushies, stationery, arts & crafts, models, key chains, blocks, flash cards, puzzles, books, games, dolls, baby care, ...and more!