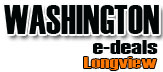 Your cart is currently empty
1 hour certificate for labor on your equipment. Worth $95.
With an extensive mechanical background and years of powersport knowledge Castle Rock Motorsports opened its doors in Castle rock, WA! August 2019, they found their current location in Longview, WA that offers 7400 sq ft of Parts and Service Departments! With more space they can add new products, which they have been doing every day! Castle Rock Motorsports is the place that will help you ROCK ANY TERRAIN.