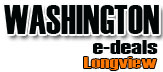 Your cart is currently empty
Click here to visit www.foreverfloating.net!

Come float with us!

People float to relieve stress, recover from injuries, fight addiction, reduce chronic pain and much more. Floating naturally increases your dopamine and endorphin levels, boosting your mood and leaving you with a pleasant afterglow that can last for several days. It's likely to be the most relaxing thing you've ever experienced!

60 minute float is $59.00…but you can get it for $30.00 on E-Deals right now!