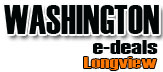 Your cart is currently empty
Sale Item
Gift Certificate for Roof Maxx Roof Treatment
Roof Maxx is a quick, easy and affordable alternative to a complicated, expensive and life-disrupting asphalt roof replacement.
Add five years of life to your roof. At a fraction of the cost of a new one.
Asphalt shingles aren't what they used to be. In fact, they include less asphalt than they once did, so they dry out and fail faster than ever before.
Fortunately, Roof Maxx's revolutionary new technology uses 100% natural plant based bio-oil to restore shingles' flexibility and instantly add five years of life to a roof.
With applications every five years, Roof Maxx can add up to 15 years of life to an asphalt roof. It can make a difference for roofs as young as 6-8 years old, depending on the weather conditions in a given area. But we also apply Roof Maxx to roofs 15-20+ years old all the time, though some require repairs first.
Changes in oil refining have reduced the amount of asphalt available, causing costs to skyrocket and shingle manufacturers to include less asphalt. That meant less of the natural oils that give shingles the flexibility to withstand the elements over time. Today, that means asphalt roofs don't last as long as they used to.
Roof Maxx is proud to be roof preservers, keeping asphalt roofs alive and well.
Roof Maxx technology extends the life of a roof and helps prevent the need to prematurely replace it. Roof Maxx not only provides a green solution to a petroleum based challenge of losing petroleum oils from a shingle, but can also be as low as 20% of the costs of replacing an old roof.
As shingles age, they start to lose their natural oil and become dry and brittle in the process. That's where Roof Maxx comes in. Our soy fusion technology soaks shingles in all-natural bio-oil that restores their flexibility. This allows asphalt roofs to withstand changing temperatures and extreme weather like a new roof would.