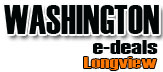 Your cart is currently empty
S.T.E.M - Science, Technology, Engineering and Math Toy. Experience the wonder of educational play! This Blue Bird Service Station encourages your little one to move carefully, think critically and play imaginatively, all while enjoying a fun way to learn!
IMAGINATIVE PLAY - Packed with interactive fun, this playset will keep kids engaged and having imaginative fun for hours. Kids can take the three wooden cars up the elevator to the top floor where a helicopter waits on its pad.
FULL SERVICE - The Blue Bird Service Station has it all. From the car wash to the gas pump, air pump, and parking garage. Dimensions: 26.3" x 15.1" x 16.1" 9.8 lbs
MADE FROM A RENEWABLE RESOURCE - You want the very best for your child and this toy delivers. Made from the highly renewable rubber tree wood, this is an eco-friendly and safe toy that is chemical free, and for every tree that becomes a beautiful toy, another is replanted.
DESIGNED IN GREAT BRITAIN AND MADE IN INDONESIA - Quality and safety is the most important part of our designs at Tender Leaf Toy. Each Toy is made with concern for your child's well being and education. Only the best for your little ones.