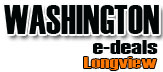 Your cart is currently empty
Gift certificates for $50, good for all items in the shop.
Proper Cycle Werks was established in 2017 by Kevin Knorr with Braden Nicholson to provide quality bikes, refined bicycle repairs and contribute to the growth of our cycling community.
Kevin and Braden are Certified Bicycle Mechanics having graduated from United Bicycle Institute. Kevin has been involved in all aspects of the bicycle business for 16 years. Braden has 5 years experience as a professional mechanic.
PCW strives to provide the best possible bike to suit the rider's needs and preferences. In a broad range of prices, high quality bikes, parts and equipment are sold here. With over 20 years of experience, the Proper Cycle Werks team insures the highest quality service, maintenance and repairs. This shop gives the quickest possible turn around times and reliable estimates.
Kevin and Braden spend their free time riding bikes; mountain, road, BMX and downhill. They actively promote biking events and biking community groups while also maintaining and building local trails.
With Kevin and Braden being passionate about bikes, their goal is to make your cycling experience the best it can be.