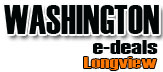 Your cart is currently empty
Handmade custom leather holsters and belts. Hold your knife, bullets, and your firearm all on your waist with this genuine, high quality craftsmanship.
Ron Teigen is a local HOBBIEST that makes handmade and high quality, custom firearm holsters. COWBOY style! Get yourself or a loved one a custom handmade gift with Leatherworks By Ron.