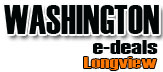 Your cart is currently empty
Sale Item
Fishing isn't time for bumper boats. Go with the flow and use a drift anchor. Crafted from 18oz vinyl and reinforced with nylon webbing. Brass grommet on the end for easy cinch and withdrawal from the water.
North American Tarp offers extreme diversification. We do it all, no project too big or too small.
We serve the commercial and industrial sectors with new tarps and repairs. Did you know we also fabricate sporting goods for the retail market?
Our products are LONGVIEW MADE! In house, at our warehouse on the corner of 11th and Florida. Stop in or Follow North American Tarps on Facebook.
Give us a call or stop by and talk with one of our highly qualified, friendly team members. You