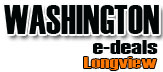 Your cart is currently empty
Sale Item
TriPro Performance Formula Dog Food
It's important to choose a diet that is nutritionally balanced, great tasting (highly palatable), and easily digested. Dogs have very different nutritional needs depending on their life stage and activity level. TriPro formulas are each designed for maximum nutrition, providing your pet with all the essential vitamins, minerals, proteins, fats, and carbohydrates necessary for a long and healthy life.
Complete Care
100% complete and balanced
Highly palatable
Highly digestible
Naturally preserved with Vitamin E
High nutritional value at an affordable price
Special balance of protein, fats, vitamins, and minerals
Essential nutrients needed to promote strong muscles, bones, and glossy skin and coat
Guaranteed Analysis
Crude Protein (min.): 27.0%
Crude Fat (min.): 10.0%
Crude Fiber (max.): 5.5%
Moisture (max.): 10.0%
Animal feeding tests using AAFCO procedures substantiate that TriPro Adult Formula provides complete and balanced nutrition for maintenance.
Southwest Washington's BEST Local Farm and Garden Supplies and Services. They have the expertise and reliable customer service farmers and gardeners have come to depend on. In business for over 20 years, customers trust Four Corners Farm and Garden for high quality, affordable local farm and garden products and services. 4 Corners Farm and Garden is proud to offer the following products and services: Farm and Garden store, livestock feed, fencing, grass feed and fertilizers, pet foods and supplies, heating/wood pellets, lawn and garden supplies, plumbing and hardware supplies, vet supplies, Traeger, Smokin' Brothers and MAK pellet grills, alfalfa hay, grass hay, eastern grass hay and propane refills. 4 Corners Farm and Garden is dedicated to your satisfaction. They are continually researching the latest local farm and garden products and services to serve you better. They are your local one-stop shop for superior quality farm and garden products at competitive prices.
Brands carried for your convenience: Albers Feed, Bear Mountain Forest Products, Behlen Country, ConairPro, Davis Wire, Diamond Pet Foods, Durvet, Ed Hume Seeds, Enforcer Pest Control, Farnam, ferti-lome, Gallagher Fencing products, Hamilton, Hi-Yield, Kong, Lifetime Gates, Mak Grills, Mazuri Pet Food, Miller Manufacturing, Muck Boot Co., Nature's Cafe, Nutro Pet Foods, Oster, Pet Safe, Purina, Science Diet, Traeger, MAK and Smokin' Brothers Grills, Solo Weed Sprayers, Tarter Gates, Taste of the Wild, The Blue Buffalo Co., Tru-built, Truper, and Wahl.