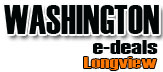 Your cart is currently empty
Dermaplaning is a non-invasive exfoliating treatment, where dead skin cells and vellus hair is removed. Your face will be left feeling smooth and glowing.
If you're looking for a lash home? Search no more!
The Lash Loft on Commerce is your Selfie Preparation Zone and the perfect place to relax and get pampered!
Find The Lash Loft on Facebook for a full list of available services.