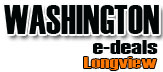 Your cart is currently empty
A Classic Set of Eye Lash Extensions is perfect for someone wanting a full, yet natural look.
If you're looking for a lash home? Search no more!
The Lash Loft on Commerce is your Selfie Preparation Zone and the perfect place to relax and get pampered!