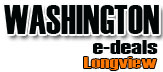 Your cart is currently empty
Sale Item
Dress up your Harley with Vance and Hines Softails! Brand New. Price INCLUDES INSTALLATION! See in person at Uncaged Cycles.
Product # 1800-1473
Vance and Hines Softails (1986-2017)
Includes Installation
Uncaged Cycles offers a full range of services and performance upgrades for V twin and foreign models as well as servicing dirt bikes and ATV's. From oil changes to tune-ups, mounting and balancing tires, upgrading your exhaust systems to Stage I, II, or III performance kits, upgrade cams, exhaust system or most any part/accessory available for your bike. Uncaged Cycles has got you covered. For those building their own "custom" we offer parts from DRAG Specialties, Biker's Choice, harddrive, Tedd/VTWIN, and many more at competitive prices, most items arriving with 24 hours!
At Uncaged Cycles, every motorcycle that comes into our shop is treated as if it were our own- with no compromise on quality, workmanship, or performance.
547 14th Ave Longview, WA 98632