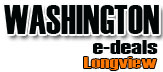 Your cart is currently empty
Sale Item
MATTRESS SUPERSTORE- $250.00 HEADBOARD GIFT CERTIFICATE
MATRESS SUPERSTORE WILL MATCH IN STORE CREDIT TOWARDS BED OF $799.00 or MORE PURCHASE (KING OR QUEEN SET)
The Mattress Superstore has been locally owned and operated right here in the greater Cowlitz Country and Clark County areas. Every week we deliver hundreds of mattresses to homes all over the Northwest; from Castle Rock to Tualatin. We have been serving the Northwest for 8 years, and our reviews from happy customers make what we do fun! Make sure to try our Sleep Assistant above and find recommendations on your ideal mattress before you even visit a store to try them out.
"Whatever the Bid Price SOLD, Mattress Superstore will match the Bid Price and will Credit the purchase of a new bed as well.
730 VANDERCOOK WAY, LONGVIEW WA.
360-636-0188
Must Have Minimum purchse of Mattress Set at $799.00
With our 4 locations from Longview to Vancouver Mall, there is always a location convenient for you. We offer the top brand mattresses you will find at the big box stores, but we leave the big box pricing schemes out and only offer true discounts and sales.