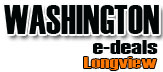 Your cart is currently empty
Sale Item
REVIVE WELLNESS AND AESTHETICS-FULL SET EYELASH EXTENSIONS- RETAIL VALUE OF $130.00
THIS IS A FULL SET EYELASH ENTENSIONS.
Eyelash extensions are used to enhance the length, fullness, and thickness of natural eyelashes. The extensions may made from several materials including silk and mink, synthetic or human hair. The main method of applying the extensions is by individually adhering them to the eyelashes one-by-one in order to prevent the lashes from sticking together. False eyelashes and eyelash extensions are not the same.
Microblading has been described as creating a light tattoo on the surface that mimics strokes of brow hair. The results are incredible, and the non-invasive procedure delivers a pair of brows that literally look like natural hairs. Celebrities like Bella Thorne and Kristin Cavallari and even Michelle Obama have fallen in love with the procedure, because it can amp up your individual star power, giving any woman, the brows she's always dreamed of.
Owner Dawn Woods has created a state of the art medical center focusing on women's health. REVIVE offers free skin consultation to evaluate your areas of concern and help you understand the process required to achieve your goals. For those looking for a more youthful look we offer relaxers, dermal fillers, acne solutions and skin rejuvenation treatments such as; medical grade Obagi skincare, Botox, Dysport, Juvederm, and Restylane.
Within Coda Collective Day Spa you will also find massage, facial aesthetics including eyelash extensions and brow services. We utilize the latest technology and modalities to provide non-invasive, non-surgical treatments to achieve your aesthetic goals. The treatments are provided in a comfortable, safe, and ethical environment. We are in the business of helping people look their best. We look forward to seeing you in our beautiful and private office setting.
Everything we do at reVive wellness is focused around you and the results that you desire. We want your experience to be pleasant, educational, and one of convenience. reVive wellness and medical aesthetics is your home for all your skincare needs.