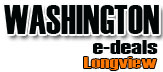 Your cart is currently empty
Sale Item
Bricks and Minifigs in the Three Rivers Mall-coupon must be presented at time of booking in order to be valid.
$150.00 Value Birthday/Private Event
Package Includes:
Private Room located in store for up to 12 people, 90 mins
Free Buildable Minifigs for Participants (max of 12 per party)
Free Lego Play with 50lb Lego Tub!
Napkins,plates,silverware provided
Party Hosting Available on Saturday and Sunday Only
Three Rivers Mall in Kelso
351 Three Rivers Drive, Suite 127
Call 360.353.3188 to schedule
COME PLAY WITH US!
Bricks & Minifigs® is your one-stop LEGO® shop! We are the largest toy store of our kind, specializing in only new and used LEGO® items.
We buy and trade all things LEGO®, from tubs of bulk to storage unit sized collections. If it's LEGO®, we'll take it!!
Enjoy our selection of individual minifigs, bulk bricks, components and accessories. With the largest assortment of new, used and retired sets we keep your collection growing!
THE THREE R'S
Bricks & Minifigs is built on the principle of the 3 R's
REBUILD with thousands of pieces to choose from ensuring you'll have those childhood sets rebuilt in no time.
REUSE is our way or saying that we buy, sell and trade anything Lego brand and pay top dollar for it.
REIMAGINE those sets you get from us by creating your own masterpiece straight from your imagination.
Address:
351 Three Rivers Dr. Suite 127
Kelso, Washington 98626
Phone:
(360) 353-3188
https://bricksandminifigs.com/